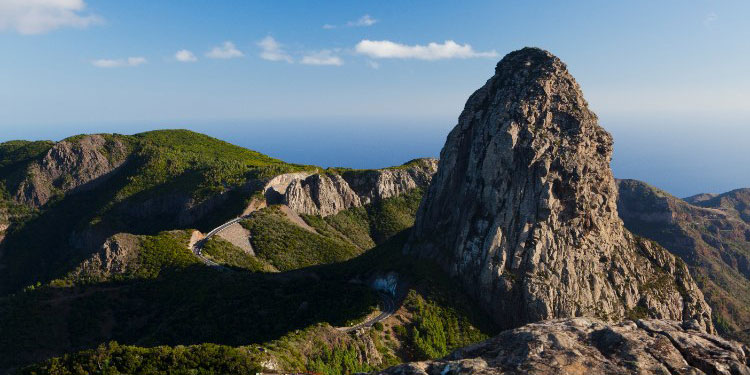 Excursion information
This is your chance to visit another Canarian Island and go back in time, visit La Gomera, here you will find an unspoiled island lost in a time warp, so beautiful and fascinating you will just want to stay there forever.

We can take you there on the fast ferry to the Capital San Sebastian and through the valley of Hermigua towards the Garajonay National Park through the beautiful forest of "El Cedro" which boasts its unique vegetation. At the top of the Island you will have lunch whilst being shown how the locals perform the whistling language called Silbo still taught to this day in schools and which was very useful on the tiered farms on this very elevated terrain.

On our return, descending the Island, we will pass through Chipude and El Cercado and marvel at the impressive Agando rock, also enjoying the history and culture of San Sebastian, viewing the church of Asuncion where Christopher Columbus prayed before his journey for the New World.

Don't forget your cameras.

Includes:
-Ferry transfer to the island of La Gomera.
-Lunch

Children Aged: from 3 to 11. Children under 2 are considered as babies and are free of charge.

*Please carry your ID or passport with you as it is required for boarding the ferry. You will be asked for your name and surname at the time of booking.
Language
Spanish
English
German
French
An error has occurred. Try again later.
You have not selected any person.
You haven´t selected your hotel.
You have not selected the date of the excursion.
You have not selected, the language of the tour.
There are not enough places available.
No ha seleccionado ningún horario de subida al teleférico.
No hay plazas suficientes para el horario seleccionado de subida al teleférico.
Hotel:
Pick up point:
Date:
Data:
Direccion:
Hora de recogida: