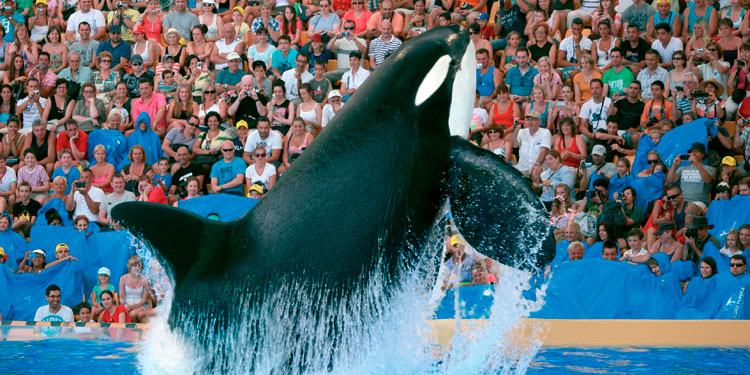 Excursion information
Opening Time:
Loro Parque is open 7 days a week for 365 days of the year from 8:30 h until 18:45 h. The latest admission time each day is 16:00 h.

Park Location:
Loro Parque is located in the north of Tenerife in the resort of Puerto de la Cruz. The park is well signposted from the motorway (Autopista).

Children aged:
From 6 to 11 years.

Premium Ticket:
Includes: entrance, Discovery Tour, menu and reserverd seating in the shows.
Children (6-11 years): 40€ Children (3-5 years): 14€

Menu:
Adult Menu: Chicken Soup //Skewered pork or roast chicken // Bread and drink
Child Menu: Spaghetti Bolognese or Tomato// Custard or ice cream scoop// Bread and drink

Discovery Tour:
Join our most popular tour and our expert guides will share lots of anecdotes and curious stories about our animals. They will also take you behind the scenes to show you the high tech animal habitats and introduce you to some of our dedicated professionals that make this beautiful park so wonderful.The Tour lasts 1 3/4 hour. We may also be able to offer you the Tour in other languages.


Language
Spanish
English
French
German
Italian
RATES
Premium (Children)
40.00 €
Discovery Tour (Adults)
11.00 €
Discovery Tour (Children)
7.00 €
Entrance+Menu.Adult
51.00 €
Entrada+Menú-Child
33.00 €
Annual Card (Adult)
99.00 €
Annual Card (Child)
66.00 €
An error has occurred. Try again later.
You have not selected any person.
You haven´t selected your hotel.
You have not selected the date of the excursion.
You have not selected, the language of the tour.
There are not enough places available.
No ha seleccionado ningún horario de subida al teleférico.
No hay plazas suficientes para el horario seleccionado de subida al teleférico.
Hotel:
Pick up point:
Date:
Data:
Direccion:
Hora de recogida: