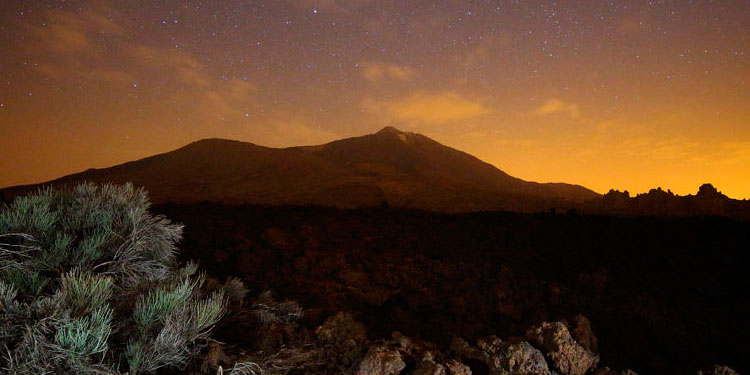 Excursion information
Let us take you to the top of the world at night (or at least that's what it feels like) to go to the Teide with our specialist when its dark and go star gazing, see things like the Milky Way the Constellations, Shooting Stars need we say more, it is truly magical.

Our guide specializes in stargazing he will surprise you with his knowledge so educational for adults and children alike. You really feel like you are on another planet.

As well as being on the crater, you will also travel through the pine forest and in one of the local villages, you will be treated to a typical Canarian meal and a glass of wine. A truly amazing experience, never to be forgotten.

Includes:
-Pick up/Drop off from hotel
-Dinner at Bodega Reverón
-Starlight Guide, specialized in stargazing.

Recommended:
-Bring some warm clothing, especially during the winter.
-If any person is vegetarian or have any food intolerance please indicate it in the comment field to adapt the menu.

Children Ages : From 2 to 11 years.

Note: Hotel pick-up is available from most South Tenerife hotels. Please contact us to arrange pick up if you are not staying in this area.
An error has occurred. Try again later.
You have not selected any person.
You haven´t selected your hotel.
You have not selected the date of the excursion.
You have not selected, the language of the tour.
There are not enough places available.
No ha seleccionado ningún horario de subida al teleférico.
No hay plazas suficientes para el horario seleccionado de subida al teleférico.
Hotel:
Pick up point:
Date:
Data:
Direccion:
Hora de recogida: